Skip to Main Content
It looks like you're using Internet Explorer 11 or older. This website works best with modern browsers such as the latest versions of Chrome, Firefox, Safari, and Edge. If you continue with this browser, you may see unexpected results.
Welcome
Welcome, please use the tabs above to navigate this research guide.
French caricature (from 1885): German chancellor Bismarck divides the African continent among the colonial powers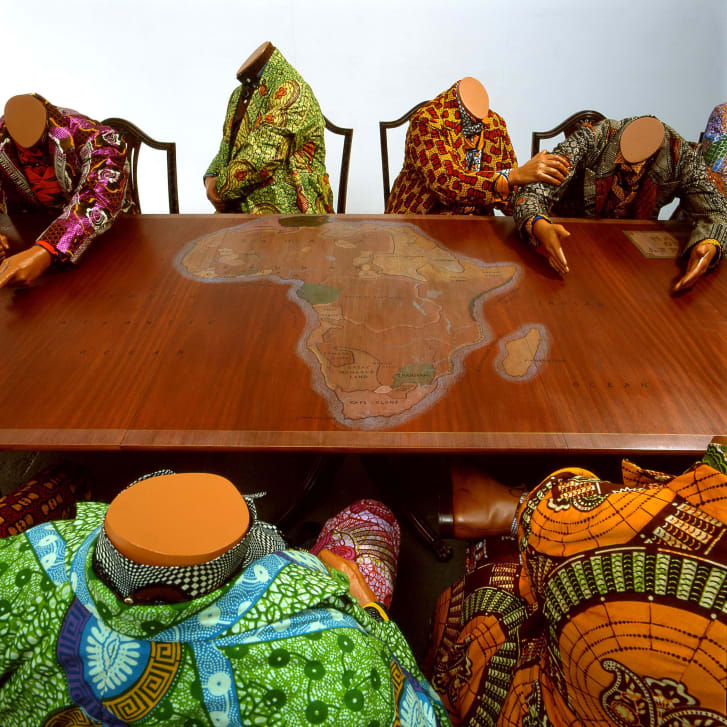 "Scramble for Africa" (2003) by Yinka Shonibare
Source: Dr Jack & Curtis for City Press.