Skip to Main Content
It looks like you're using Internet Explorer 11 or older. This website works best with modern browsers such as the latest versions of Chrome, Firefox, Safari, and Edge. If you continue with this browser, you may see unexpected results.
Welcome . . .
John Vanderlyn's The Landing of Columbus, 1847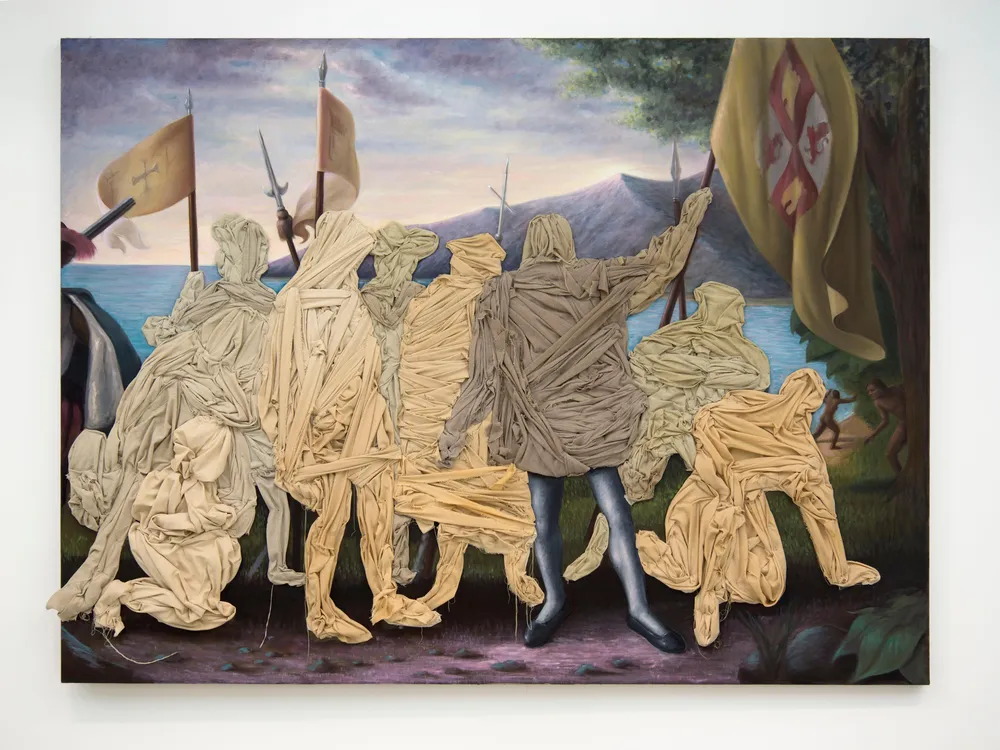 "Artist Titus Kaphar ( is an American contemporary painter and MacArthur fellow from Kalamazoo, Michigan, whose work reconfigures and regenerates art history to include the African-American subject) says that his 2014 Columbus Day Painting was inspired by his young son's conflicted and confusing study of the putative discoverer of America."
-Dr. Robert B. Feldman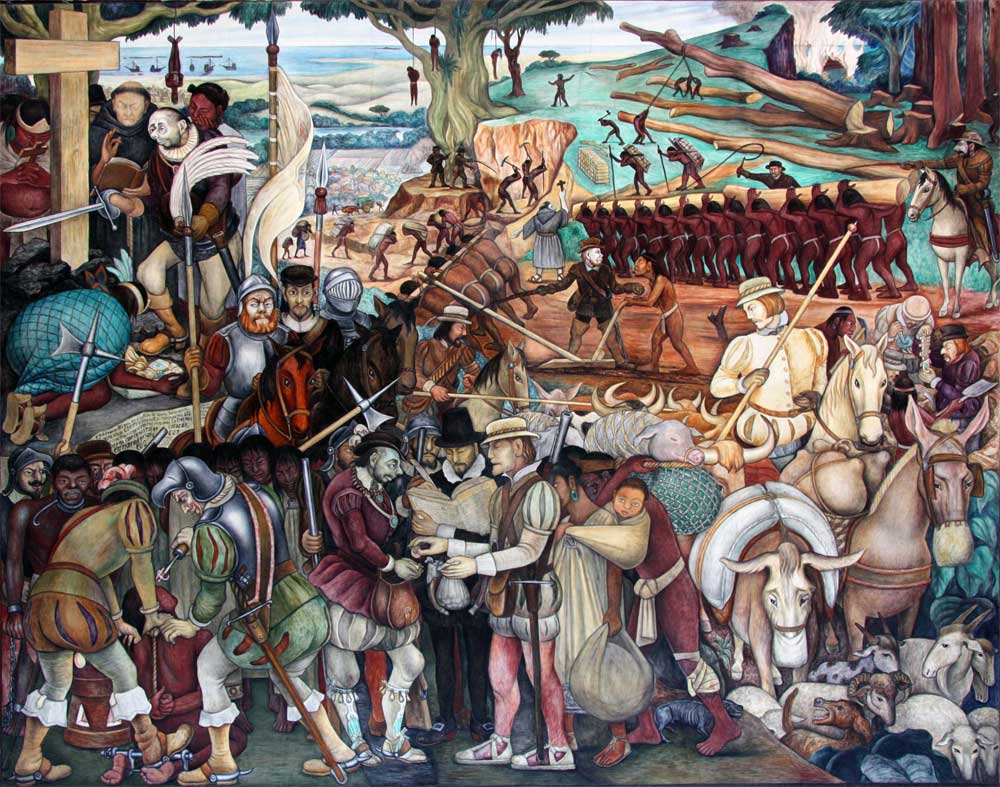 Diego Rivera's The Arrival of Cortes